Welcome to The Flip City Website!
Please take a look around our site to find out about our programs.
You can contact us at 251-747-0404
or
Email us at flipcityfoley@outlook.com if you need more information
WE WOULD LOVE TO HAVE YOUR LITTLE STAR
training with us! Other dance studios and tumbling gyms teach "acrobatics or tumbling".
We teach power tumbling used in cheerleading and our students can do full twisting back layouts,back handsprings, front and back tucks on a 42x54 spring floor. You can see our students progress each week on our facebook page www.facebook.com/flipcityfoley
We also have a FULL GYMNASTICS PROGRAM with uneven bars, balance beam, vault and trampoline like you see in the OLYMPICS!
Dont waste time and money to learn simple rolls and cartwheels when you can learn to do awesome tricks and exciting aerials!!!!!! When you see someone tumbling,ask
WHERE DID YOU LEARN TO DO THAT?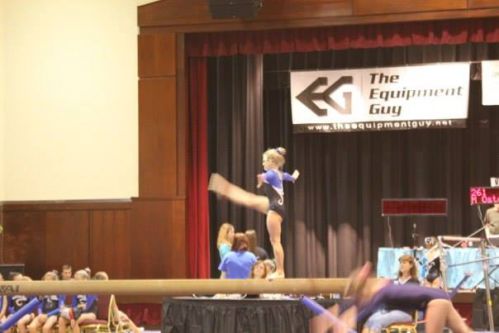 Flip City is THE training center where
KIDS WALK IN, BUT THEY FLIP OUT!
Check out this video for info on our programs and see what our students are learning!
LIKE US ON FACEBOOK and check out our page for updates!
www.facebook.com/flipcityfoley
TRYING OUT FOR CHEERLEADER? We have an all star and school cheer tryout prep class starting in January!
DO YOU WANT TO JOIN OUR NATIONAL CHAMPIONS CHEERLEADING PROGRAM?
Sign up now for 2015-16 Bigshow! Sharks All Star Cheerleading teams! We have teams for all ages and levels! Stop by today and pick up a packet or call to have us mail one to you!
WE NOW HAVE COMPETITION DANCE!
JOIN THE DAZZLERS DANCE TEAM! Ages 6-up Competition Dancers
GIVE YOUR CHILD THE GIFT OF DANCE!
We are proud to offer a family friendly dance program for all ages!
Every FALL DANCE/Tumble or DANCE/Gymnastics Combo student will perform in our CHRISTMAS PRODUCTION OF
THE NUTCRACKER
All dance students will be cast in the program! We always pride ourselves in providing a dance program that is family friendly. We never use songs with inappropriate messages and lyrics. Our dance choreography includes classic dance steps that no one would be ashamed to watch and our costumes and music are always age appropriate. TIRED OF SELLING ADS OR NEEDING SPONSORS FOR YOUR DANCE RECITAL? We dont require you to sell ads or get sponsors. Our productions have a Christian theme tied into the story, and our productions are professional with exciting and fun family entertainment.
WE TEACH:
Ballet, Tap, Lyrical, Jazz, Contemporary, Theatrical, Pointe and Tumbling and Pom!
We offer competitive dance, cheer, tumbling and gymnastics as well as classes for beginners and up.
CALL US 251-747-0404! OR email us at flipcityfoley@outlook.com
CHECK OUT OUR CLASS SCHEDULES PAGE to find a COMBO CLASS which includes, dance, gymnastics and cheerleading stunts all on the same night!
NEED DANCE BALLET OR TAP SHOES? GYMNASTICS LEOTARDS? TIGHTS? BAGS?
COSTUME FOR PAGEANT OR TALENT SHOW?
VISIT OUR NEW PRO SHOP
STAGE KIDS inside Flip City! See SHOP link on this website for info!
IF you have questions, email us! flipcityfoley@outlook.com or call 251-747-0404
Mail all forms to Flip City 9332 Hard Drive, Foley AL 36535